Here is a truly heartwarming story about siblings liing in separation
Prepare yourself for a truly heartwarming tale that has captured the internet's attention this week: the reunion of two elderly siblings who were separated for a staggering 80 years.
Get ready to grab some tissues because even Joe O'Brien, the morning show host on Australian ABC News 24, couldn't control his emotions while reporting this heartrending story live on air.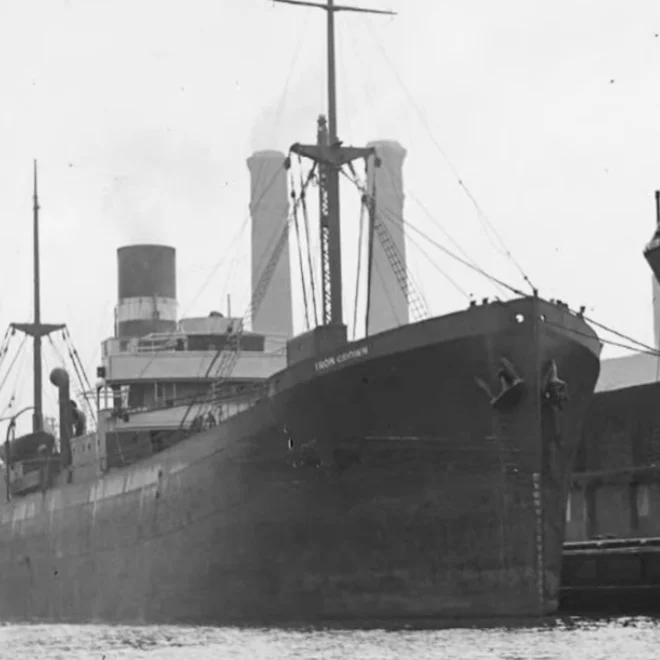 Let's take you back to 1942, when tragedy struck the SS Iron Crown. This ship, targeted by Japanese torpedoes, met its unfortunate fate about 100 kilometers off the southern coast of Victoria, Australia. Among the 38 lives lost in this devastating shipwreck was Frank Stewart, a 64-year-old man. Frank's untimely death left behind his two young children, Bill and Beryl, who were already grappling with the recent loss of their mother.
At the time of the incident, their father was serving in the merchant navy, and the children had already been placed in an orphanage while he was away at sea. However, following their father's death, Bill and Beryl were both adopted into separate families. Bill found himself in the Boys' Home in Adelaide, while his sister was taken in by another family. During this era, it was common for siblings to be separated when they were adopted, as authorities believed that a clean break from their biological families was necessary. Tragically, this separation was enforced, and communication between the siblings was actively prevented.
Bill vividly remembers the gut-wrenching moment when they were forcibly separated, saying, "We clung to each other, crying inconsolably. They told me to leave the room, and I never laid eyes on Beryl again." Despite the overwhelming obstacles they encountered, both Bill and Beryl clung to the glimmer of hope that they would one day be reunited. Unfortunately, the orphanage offered little support in their quest to find each other. Bill recounts, "Every year, I would come back to Adelaide, hoping to find any trace of Beryl."
Beryl, on the other hand, expressed her frustration in trying to find any information about her brother. She eventually reached a point of resignation, thinking that perhaps he was gone. Yet, deep down, she always held onto the belief that one day they would find each other.
After eighty long years, destiny finally intervened in a remarkable way. A memorial was erected at the site where the SS Iron Crown had been found, uniting over 50 family members of the ship's victims. Among the attendees was Kylie Watson, a distant relative of Bill, who coincidentally worked as a volunteer researcher, helping individuals locate their lost family members.
Without hesitation, Kylie began searching for Beryl, now known as Beryl Johnson, and placed an advertisement in The Advertiser's Sunday Mail section. Beryl happened to come across the advertisement and immediately contacted Watson. Overwhelmed with emotion, Beryl recalls breaking down in tears upon discovering that her brother was still alive.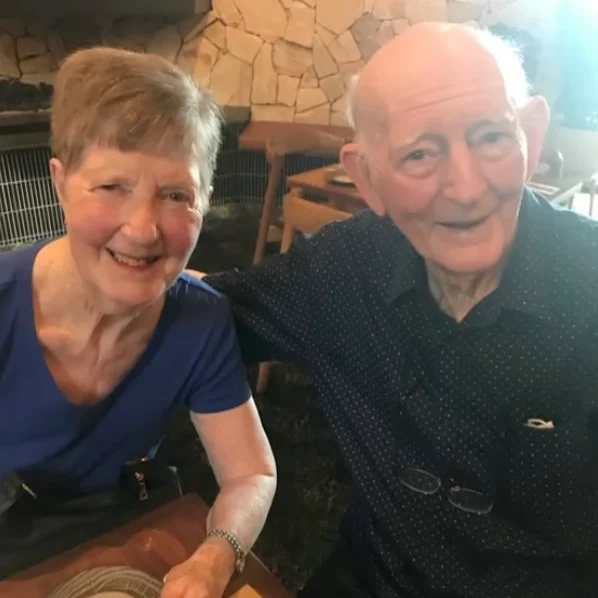 She joyfully exclaimed, "My life used to be filled with longing and yearning, but now I've reclaimed it." A brief phone call between Bill and Beryl was followed by a long-awaited face-to-face reunion. After enduring a separation of 18 months due to the pandemic, they finally had three precious weeks together. And now, every morning at 8 a.m., they ensure to speak to each other over the phone.
Prepare to witness the touching reunion of Bill and Beryl by watching the video below, and let their remarkable story remind you of the enduring power of love and the strength of family bonds.