Everything about her was delicate and gentle that evening
Natalie Portman and Julianne Moore made a captivating appearance at the 76th edition of the Cannes Film Festival, where they presented their highly anticipated film, "May-December." This film, inspired by real events, explores the love story between a teacher and her 13-year-old student. The term "May-December" signifies a significant age difference between partners.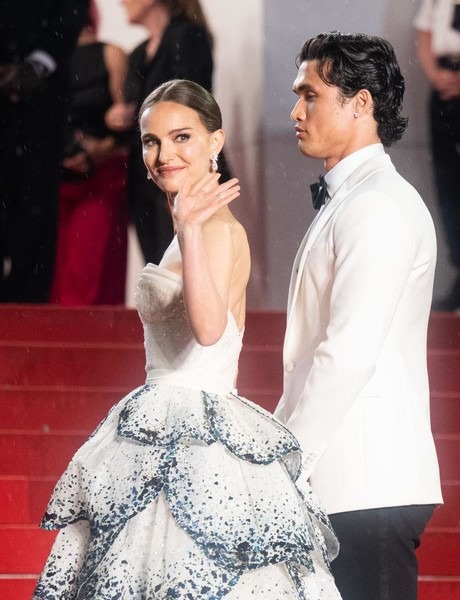 Based on the true story of Mary Kay Letourneau, who was sentenced to prison in 1997 for engaging in a relationship with her 13-year-old student, Willy Fualau, the film features Julianne Moore as the seductive teacher and Natalie Portman as the actress visiting the former teacher's house years later, seeking details about their forbidden affair. Natalie's character is preparing to portray the seductress in a film adaptation centered around the controversial couple.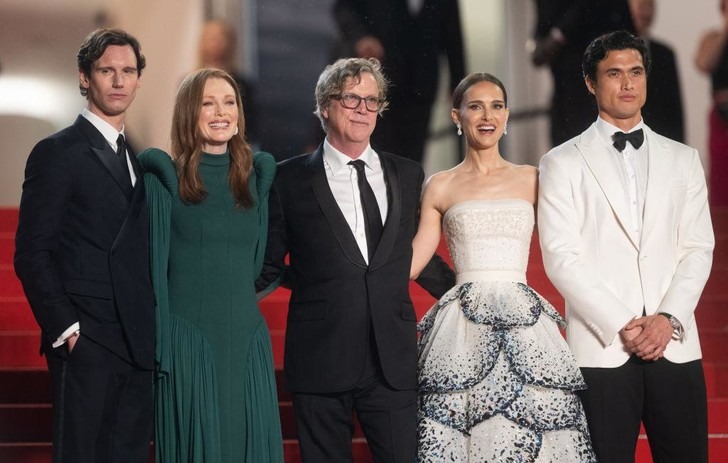 On the red carpet, Natalie Portman exuded a delightful presence, captivating hearts in her delicate flower-shaped gown, accompanied by actor and co-star Charles Melton. Charles portrayed the same student who grew up and married the teacher who once seduced him.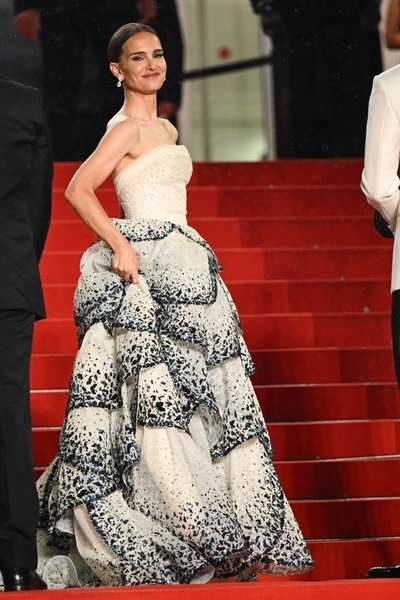 That evening, Natalie radiated beauty and elegance in a replica of the renowned Dior "Juno" dress, originally created in 1945. The exquisite white corset gown, with a petal-adorned skirt embellished with blue rhinestones and beads, remains on display at the Metropolitan Museum of Art.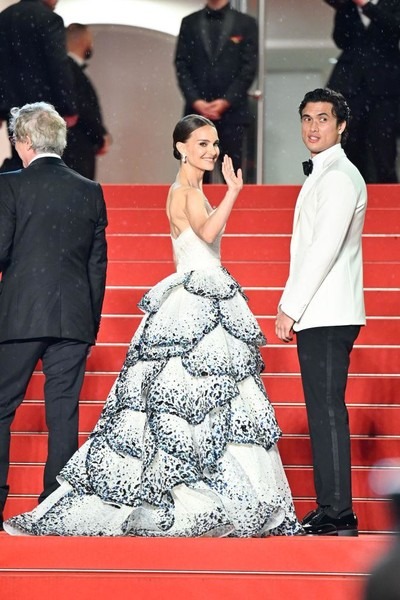 Completing her stunning look, the actress wore diamond earrings from the Chopard Paradise jewelry collection, introduced a year prior. Her hairstylists styled her hair in an elegant updo, highlighting her graceful neck and delicate shoulders. Anticipation is growing to witness such a provocative story brought to life on the screen.