Willem Dafoe and his wife, Giada Colagrande, make a great couple. They met in Italy in 2004 and got married in 2005. Dafoe knew about Colagrande's work as a filmmaker and even helped write one of her movies.
They've worked on many projects together since then. Dafoe talked about working with his wife on a TV show and said it has its good and bad sides. Sometimes work problems can affect their personal life.
Colagrande also talked about working with Dafoe. She said he acts like an artist, not a big star. They both love film, which helps their marriage.
Colagrande's own work in film is influenced by intense and complex relationships. She didn't have a father figure growing up, and her work explores such themes.
They got married in a simple way, with just two friends as witnesses. Dafoe has a son from his previous marriage, and he's open to having more kids with Colagrande.
They split their time between New York and Italy, where Colagrande is from. Dafoe became an Italian citizen and speaks the language.
Colagrande is also into music and has a band called The Magic Door. They've made songs inspired by a special door in Rome.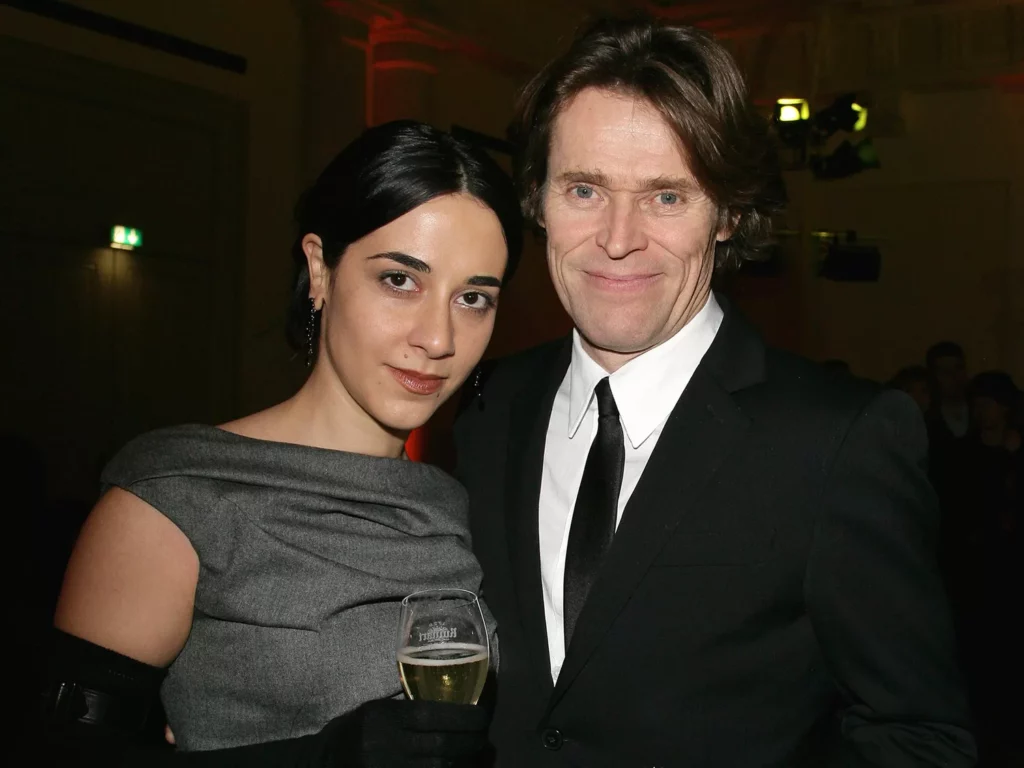 In short, Willem Dafoe and Giada Colagrande are a close and creative couple who work together in film and enjoy their life in both Italy and the United States. Colagrande also has a music band called The Magic Door.