She could barely stand still in the tight dress
The renowned 42-year-old singer presented a stunning evening ensemble on the red carpet.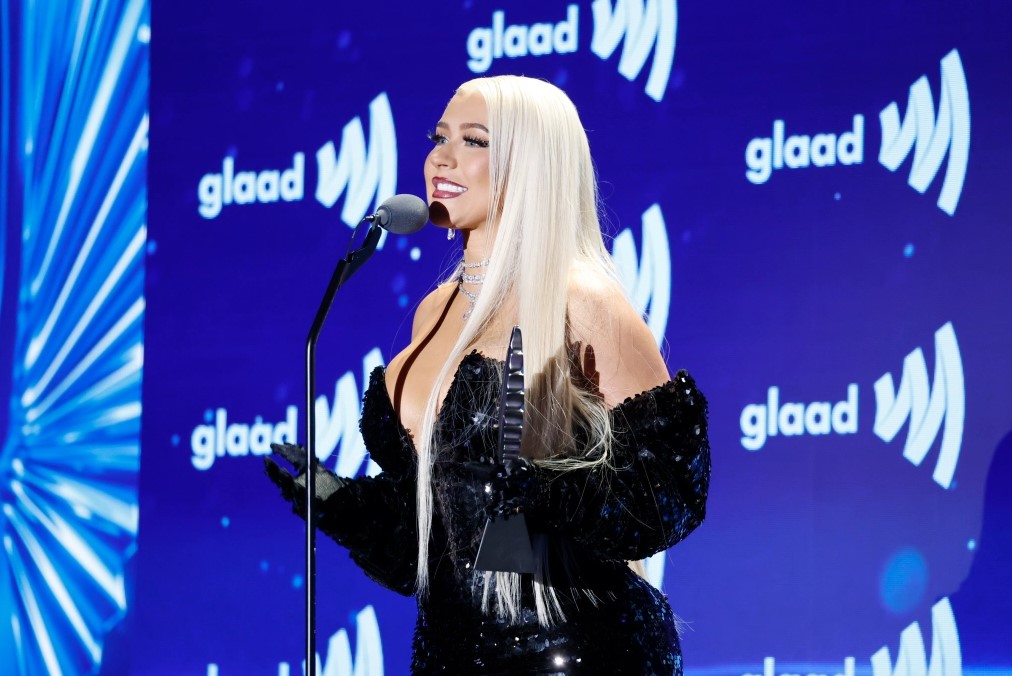 Christina Aguilera received the 34th annual GLAAD Media Awards, held at the Beverly Hilton in Beverly Hills.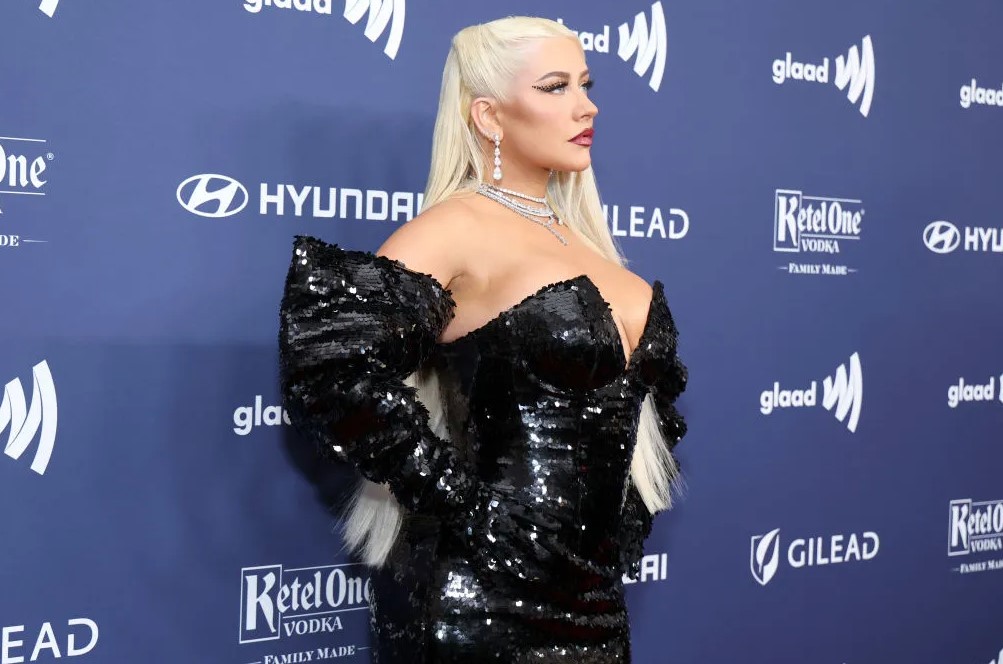 The singer dazzled in a sumptuous evening gown. She chose a black sequined dress with a train and a plunging neckline that perfectly accentuated her voluptuous and enticing figure.
The outfit effectively emphasized the singer's sensual curves.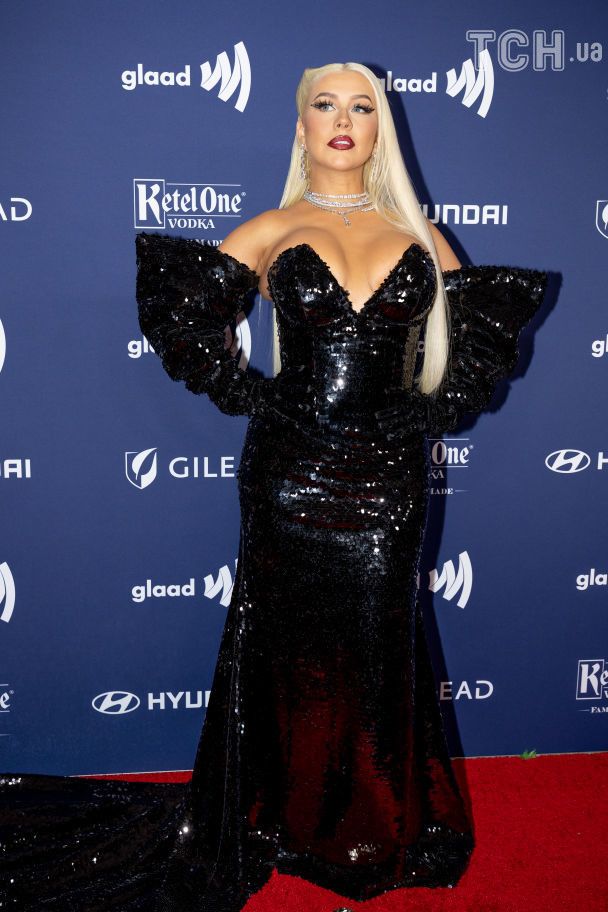 Christina completed the ensemble with elegant gloves adorned with sequins that flared up to her shoulders.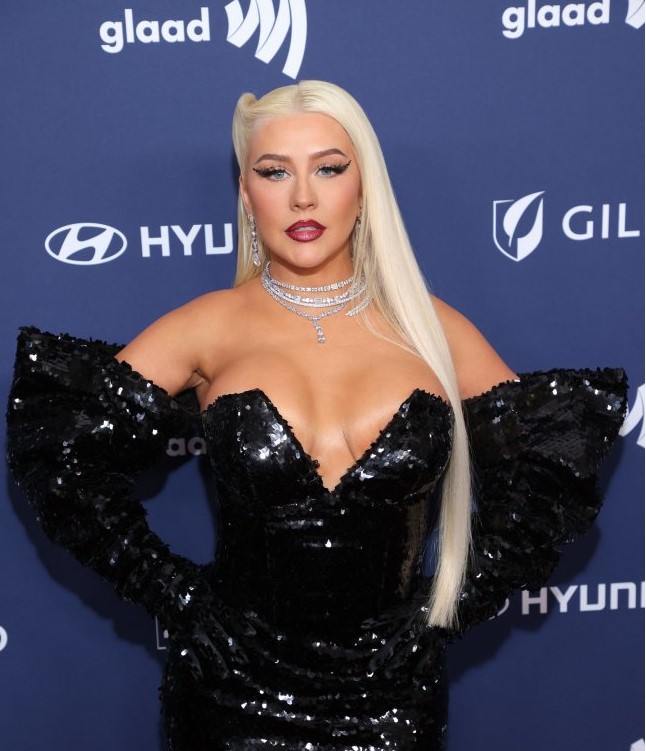 She impeccably styled her platinum hair, applied makeup with red lipstick and long lashes, and embellished her eyelids with black rhinestones.
The singer wore long and expensive diamond earrings and a matching necklace.